Perspiration Control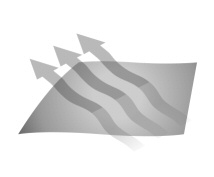 Many synthetic fabrics turn into an oven when they're wet. Our fabric evaporates moisture quickly allowing the fabric to resume breathing much quicker.
Moisture Wicking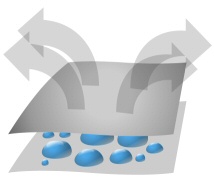 Moisture and perspiration collect around key stress points on your body. Wicking disperses that moisture away from the key stress points, so that your body can feel more balanced and empowered.
Fast Dry
Our advanced fabric dries quicker than regular synthetic fabrics, so after each workout, you will be up and running in no time. You can go for your favourite latte without looking like you just ran a marathon.
Easy Clean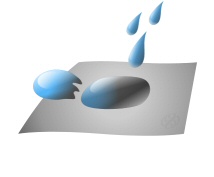 Our enhanced fabric is easier to clean than regular fabrics, affording you warm water washing effect using cold water. During laundering, water is attracted to our fabric, drawing the water deep within its fibers to wash out dirt. Nylon blends should always be washed in cold water to prevent color fading and staining.
Durable
Nylon is a strong fiber of the polyamide family and it is only natural to use it in our athletic fabrics. It is stronger and lighter than Polyester and Cotton and is ideal for use in rugged environments where stress and tension are common.
Reduced Chafing
Flat seams are used for all joints where needed to reduce chafing. This increases comfort when exercising and allows certain styles to be worn inside out.
Teflon® Fabric Protector
Teflon
®
fabric protector bonds to each fiber to resist stains without affecting the fabric's look, feel or breathability. Our fabrics are enhanced with
Teflon
®
fabric protector technology. For more information, please visit
teflon.com/fabricprotector
.
Teflon
®
is a registered trademark of DuPont.
Lycra®
LYCRA
®
is a stretchable yet strong fiber developed by DuPont that we've knitted into fabrics to make them super stretchy with full freedom of movement. Our fabric hugs your body, giving you protection and support, while also flattering your assets. Unlike generic stretchable fibers,
LYCRA
®
has excellent recovery, meaning your garment retains its shape over the years. For more information, please visit
lycra.com
.
LYCRA
®
is a registered trademark of INVISTA.